Vladislav Tatarincev
18 July 2017 11:19:43
In the beginning of the year, I was on Panagenda Training. I like what panagenda Marvel Client can do with IBM Notes client, remotely remove icons to old servers, clean Recent contacts. Support of Regular Expressions adds more freedom to actions.
In my mind, Marvell client is Must have for every administrator and company. If you wish to try, Marvel Client analyze is for free for first 12 month! Worth to try.
https://www.panagenda.com/products/marvelclient/
Panagenda Marvel client allows you to skin your IBM Notes client.
Blog of Panagenda tells you more how you can skin it,
https://www.panagenda.com/2008/04/creating-your-own-desktop-virtual-workspace-skin-for-lotus-notes/
Since I was on training, and was excited what I can do with Marvel client, I spent some time in hotel to assemble my test workspace.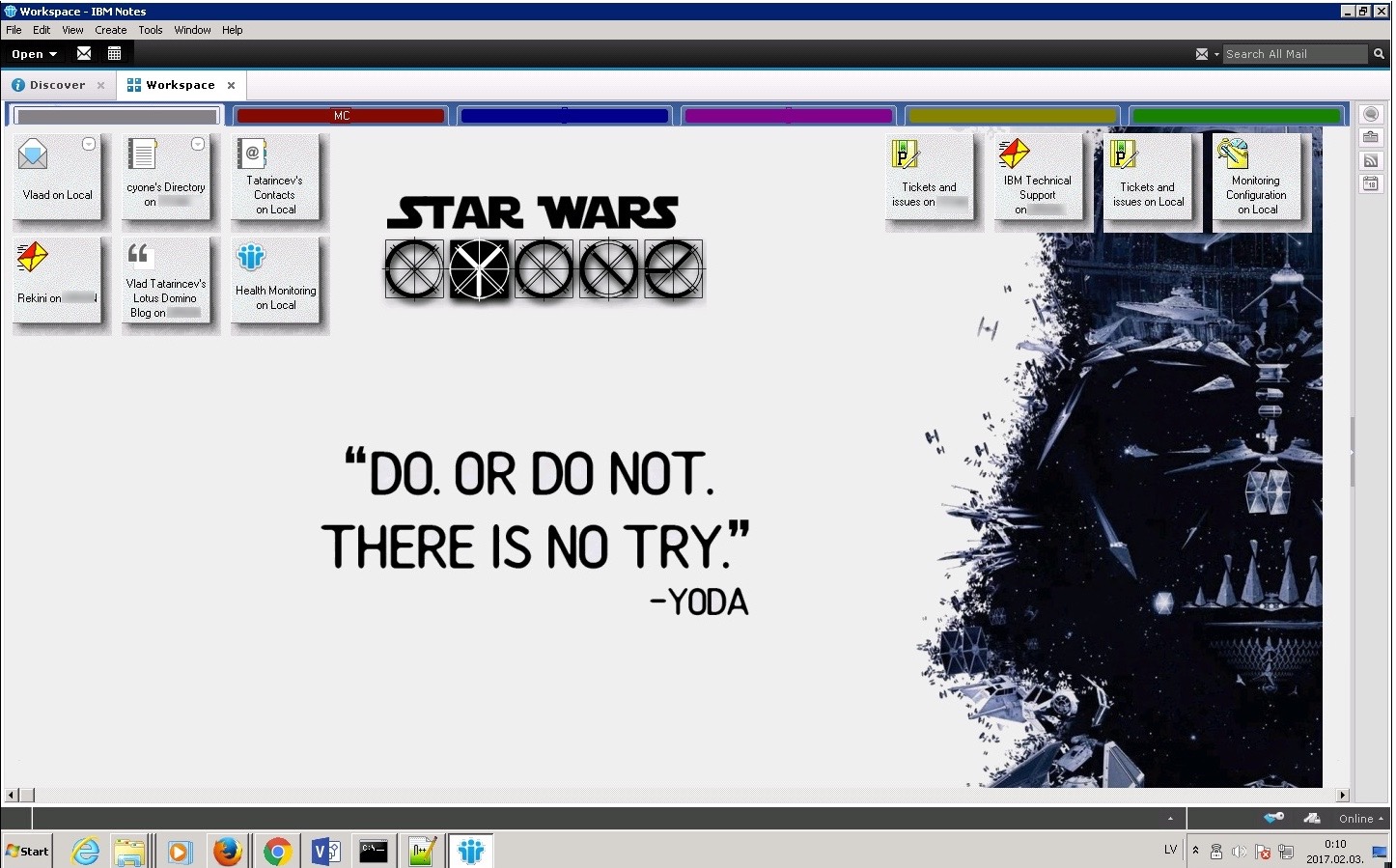 You need to push workspace image to directory. For this you can use Panagenda FileDownloader Action, then set
notes.ini MC_SkinningDirectory=

According to link to Panagenda blog Image should be named def_background.bmp

You may have fun deploying different workspace images, depending on where people in your company located, or depending on department.
For this to work you MUST have Marvell Client, just setting notes.ini via IBM Policies will not make it work.


Now think how you can make your workspace more corporate, with your company logos, colors, or events like company 25 anniversary or new Year or what ever.